GETTING YOUR CANDY
As Ontario slowly reopens from the provincially mandated lockdown, our services will be changing to meet the new safety measures. Here's everything your need to know about shopping at Rhéo Thompson Candies.
INSTORE SHOPPING
Our storefront will be reopening February 24th for shopping Monday through Saturday, 9am to 5:30pm.
We will have a number of Covid-19 safety measures in place. For full details about our protocols, please scroll to the third section of this post.
PICKUP ORDERS
Not comfortable shopping instore or prefer to skip the lines? Monday through Saturday we will be offering pickups from 10am to 4pm at our new Pop-up Pickup Shop.
Details on how to do a pickup order are below.  
north american-wide shipping
North American-wide Shipping is available online, over the phone or by email. Some of our products are too fragile to ship. Look for Curbside Only in the product title to indicate un-shippable items.
For more on our shipping policies and procedures, click here.
Stratford delivery
We offer Stratford delivery Monday through Friday for $7 (taxes included).
Generally next day deliveries are available but please leave us a note during checkout if you would like to request a specific delivery date.
Shop in safety with these protocols
Keeping our team, valued customers and community safe is our first priority so we've made some changes to how things in our shop work. Here's all the delicious details about Covid-19 shopping and how we are working to keep our shoppers safe.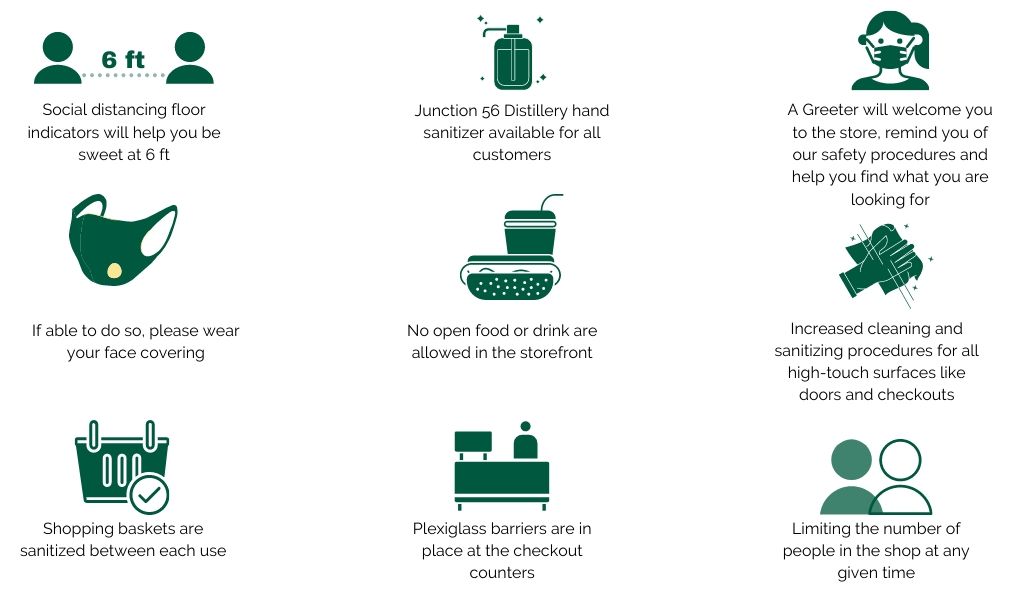 If you have any questions or concerns about your shopping experience with us, please let us know so we can make your next visit even sweeter! We can be reached at info@rheothompson.com or by phone at 1-888-271-6910.