Keeping our team, valued customers and community safe is our first priority so we've made some changes to how things in our shop work. Here's all the delicious details about Covid Christmas shopping and how we have options for every level of comfort.
In-store shopping is available Monday-Saturday 9am to 5:30pm
Please take a moment to familiarize yourself with our safety protocols before visiting us in the store.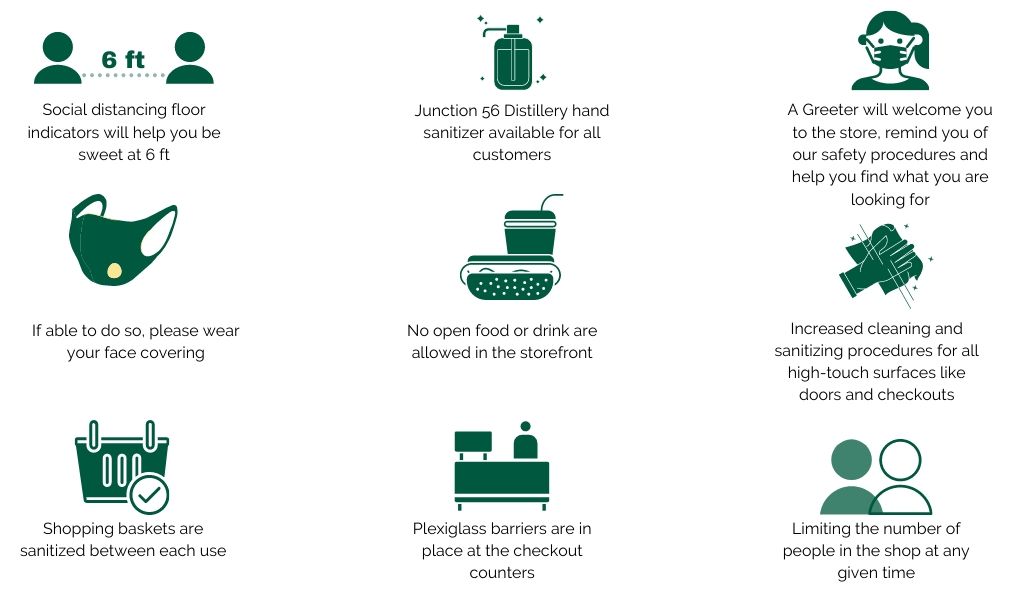 shopping in comfort
We understand that not everyone is comfortable coming into a busy store during the Covid Pandemic so we are providing options for every level of comfort.
in-store shopping
Our Stratford store is open Monday – Saturday from 9am to 5:30pm with lots of Covid protocols to make your shopping experience a safe and pleasant one.
curbside pickup
Curbside pickup is available Monday-Saturday from 9am to 5pm. Order online or over the phone to place your order. 2 days advanced ordering is required.
shipping orders
Although we are unable to take further shipping orders, we are working hard to get you your sweets in time for the holidays. To learn more, CLICK HERE.