Chocolate Dipped Strawberries
$37.85/lbs
Strawberry sizes will vary so we recommend ordering by the piece. As your order will not be prepared until the day you pick it up we are unable to provide pricing before that time. Please feel free to call us on the day in advance of your arrival for your pricing. Payment can be pre-arranged for pickup or visit us in store to get your berries.  
Only once a year do we take our decadent semi-sweet dark chocolate and hand-dip succulent strawberries into it. We like to finish them with a drizzle of white chocolate or dress them up in a chocolate tuxedo. You decide which you prefer!
From February 10th to the 14th, we'll be hand-dipping Chocolate Dipped Strawberries daily. Complete the request form below to reserve yours. 
We recommend enjoying your strawberries the same day you bring them home.
DUE TO THE FRAGILITY AND SHORT SHELF LIFE OF THIS PRODUCT WE ARE UNABLE TO SHIP THIS ITEM. IT WILL BE AVAILABLE FOR PICKUP ONLY.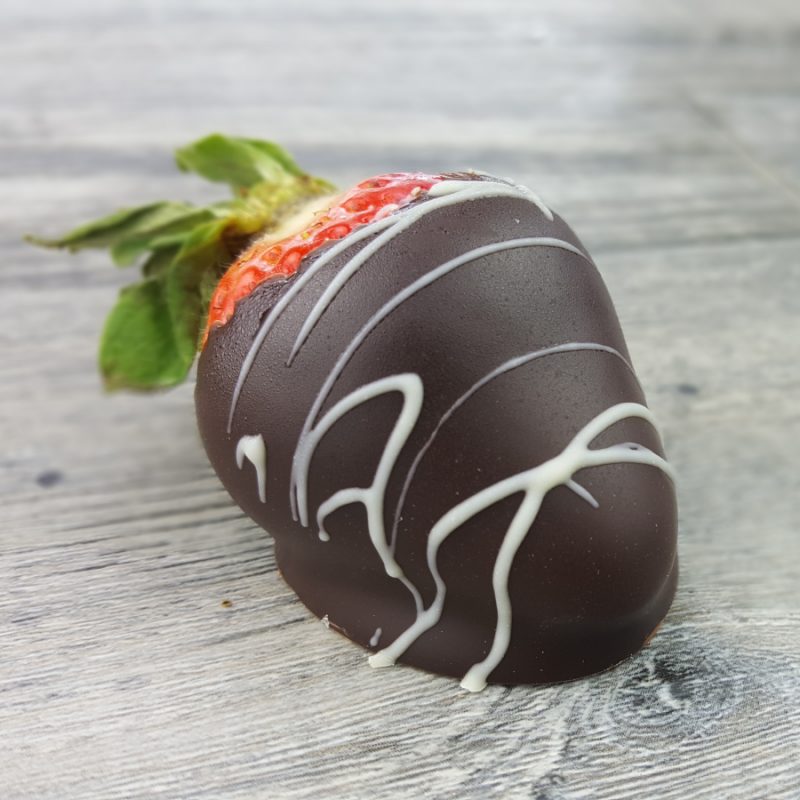 Above: Striped Berry
Below: Tuxedo Berry
Chocolate Dipped Strawberries are best enjoyed the same day you pick them up.