We all know that we have two major seasons in Canada and with the warm weather comes Construction Season! This year there are two major construction projects which may affect how you get to Stratford. Whether you are visiting the Stratford Festival or stopping in for a Mint Smoothie® you will want to give yourself extra time for travel.
Highway 7 Project
The first of these projects began in April but will see a roundabout built at Highway 7 and Perth Line 26, just south of Stratford. Full closure of the highway is set to start tomorrow, July 2nd and will continue for approximately 35 days.
With this closure, direct access to Erie Street from Highway 7 will be interrupted for the duration. Commuters are encouraged to use the following Detours.

Our Route Recommendation
Save a little time by following the yellow route which begins on Perth Line 20.

Highway 7/8 Project
The MTO has also started a rehabilitation project of Highway 7/8 from a little less than two kilometers west of Perth Road 109 to Byron Street in Shakespeare. With reduced lanes and heavy construction work, please expect delays along this route.
If you prefer to avoid this area of construction, please use the traffic lights in Shakespeare to travel either North (to Road 37) or South (to Road 33) on Road 107. Either option will bring you to their respective ends of the City.
Treats Worth the Trip!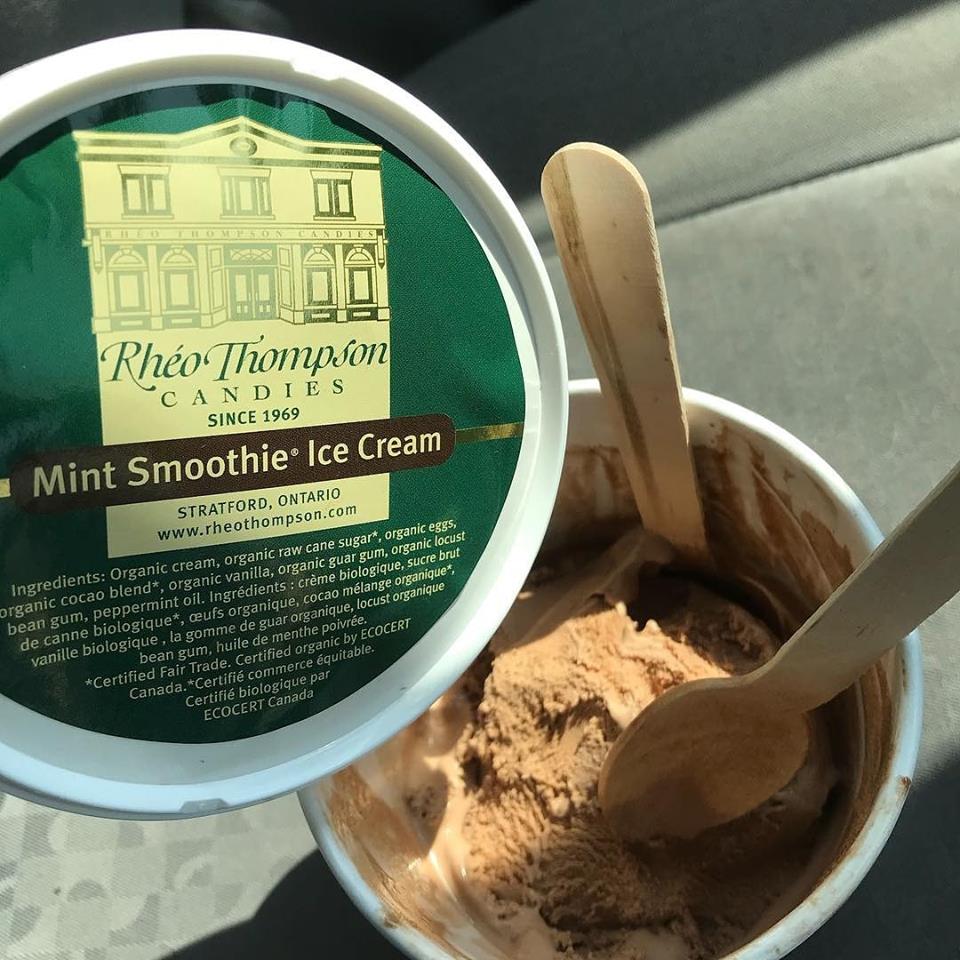 Mint Smoothie® Ice Cream
Made in partnership with Mapleton Organics Dairy, Mint Smoothie® Ice Cream is the best way to experience your favourite chocolate this summer. Only available at our Stratford store, this gluten free, nut free ice cream is smooth and creamy and the perfect way to beat the heat! We serve up our pints with wooden spoons because these delicious, cool treats rarely make it home.
"Mmmm… Mint Smoothie Ice Cream. I miss it already!"


Irma Klassen
Google Review