Assorted Chocolates
Why commit to just one tasty chocolate combination when you could be savouring a variety? Each box of Rhéo's assorted chocolates includes an assortment of soft creams, chewy caramels, creamy smoothies, and specialty nuts, enrobed in your choice of creamy milk or semi-sweet dark chocolate (60%). Each box's flavours are uniquely assembled based on what is fresh from the candy makers so you'll never get the same flavour combinations twice! We love that this means with every new box you could be finding your next new favourite.
ASSORTED CHOCOLATES GUIDE
At Rhéo Thompson Candies, no two boxes of assorted chocolates are rarely ever the same. Since we make our delectable chocolates in small batches in traditional copper candy kettles, we always use what's fresh from the candy factory to hand pack your box of chocolates. Here's a few helpful tricks to help you find your favourites and discover some new delicacies along the way.
CREAM CENTRES
CAUTION – our cream centre chocolates are highly addictive! It's hardly surprising – especially when you consider that each bite is the perfect ratio of crisp chocolate exterior and soft cream centre that is so smooth it will leave you speechless.
Look for dome chocolates each marked with a letter on top indicating the flavour.
Flavours include Bordo, Buttercream, Chocolate, Coffee, Coconut, Lemon, Maple, Orange, Rum & Butter, Strawberry and Vanilla. 
CONTAINS: Milk
PEANUT BUTTER CREAMS
Is there any better combination than chocolate and peanut butter? Our Peanut Butter Creams are the perfect ratio of silky smooth peanut butter centre to the thin layer of sweet chocolate exterior. 
You'll notice a round, glossy chocolate with a flat top and sprout design which holds one of our favourite centres – the Peanut Butter Cream.
CONTAINS: Milk, Peanuts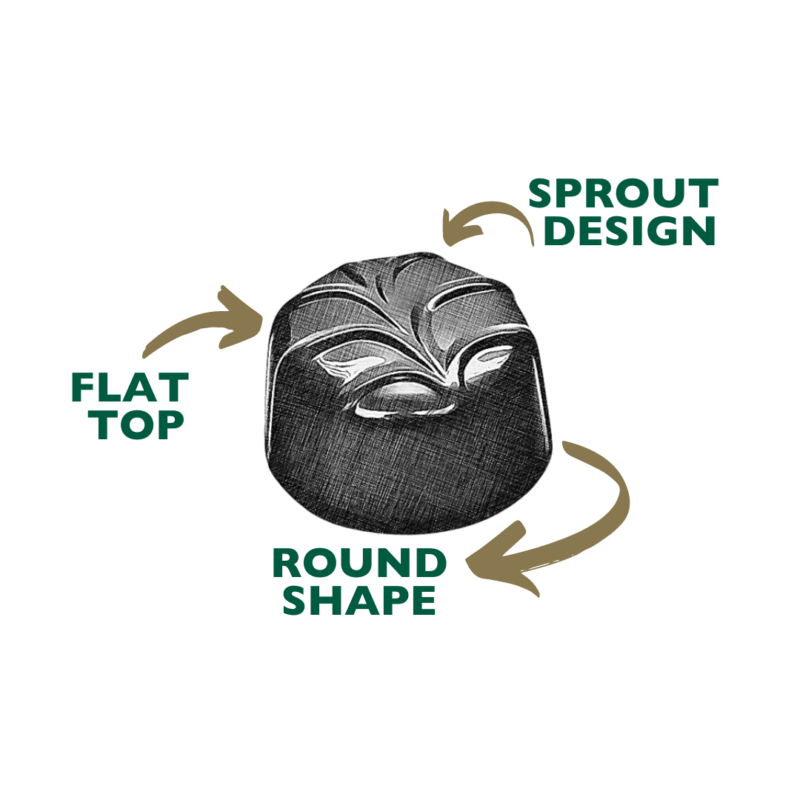 CARAMEL CENTRES
Crazy about caramel? I know we are. That is why we make six irresistible flavours of chewy caramels, which any caramel enthusiast can appreciate.
These chocolates are squares with ridges on top.
The flavour options are Chocolate, Chocolate Nut, Coconut, Vanilla, and Vanilla Nut.
CONTAINS: Milk, Walnuts
MINT SMOOTHIES®
No other mint chocolate has that mouth-filling 'smoothie' center, soft without being gooey, fudge-like without being over sweet or too dense. Just … smooth. You really have to bite into one to know.
Our most iconic chocolate, the Mint Smoothie® is a glossy square chocolate with soft, wavy ridges on top. You'll be shocked at how incredibly smooth this sweet treat really is.
CONTAINS: Milk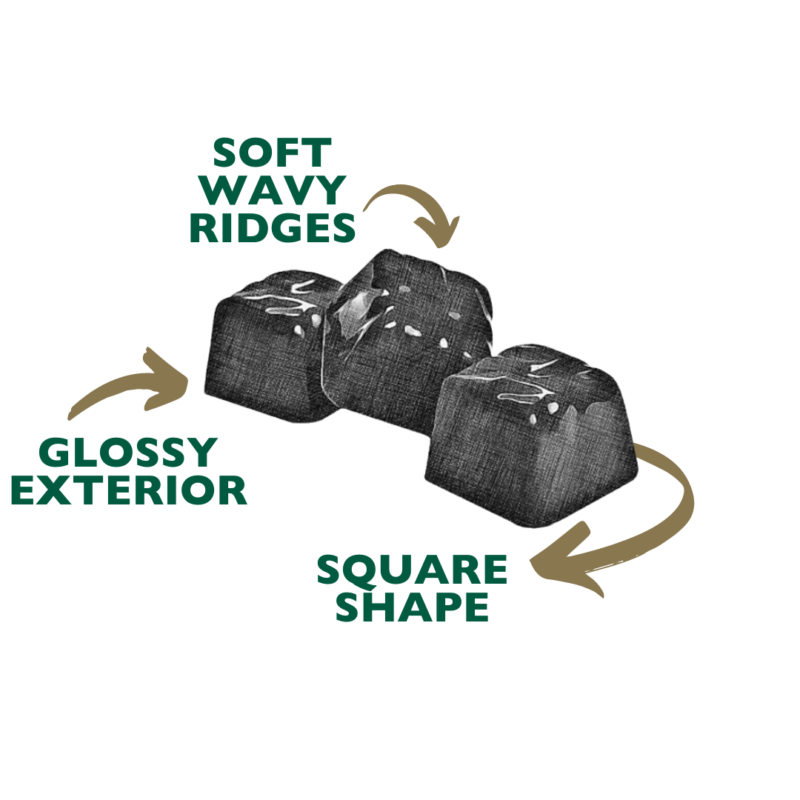 DOUBLE CHOCOLATE SMOOTHIE
Want that famous mint-smoothie texture in a purely-chocolate chocolate? This is the candy for you. Our Double Chocolate Smoothie has all of the "tastes more intensely chocolate than chocolate itself" awesomeness of chocolate ganache without the high-strung, fancy-schmancy overtones of truffle filling. 
Look for glossy chocolates with a textured square print on top of them. This is our plain chocolate smoothie – so all the good smoothie texture without the mint flavouring.
CONTAINS: Milk
CHOCOLATE COVERED NUTS
The perfect combination of sweet and savoury! Enjoy a variety of freshly roasted nuts enrobed in rich milk or sweet dark chocolate.
We have five nuts that we like to include in our chocolates – Almonds, Brazil Nuts, Cashews, Hazelnuts and Pecans. Each nut has a unique shape which distinguishes it from the other nuts.
CONTAINS: Almonds, Brazil Nuts, Cashews, Hazelnuts, Milk, Pecans