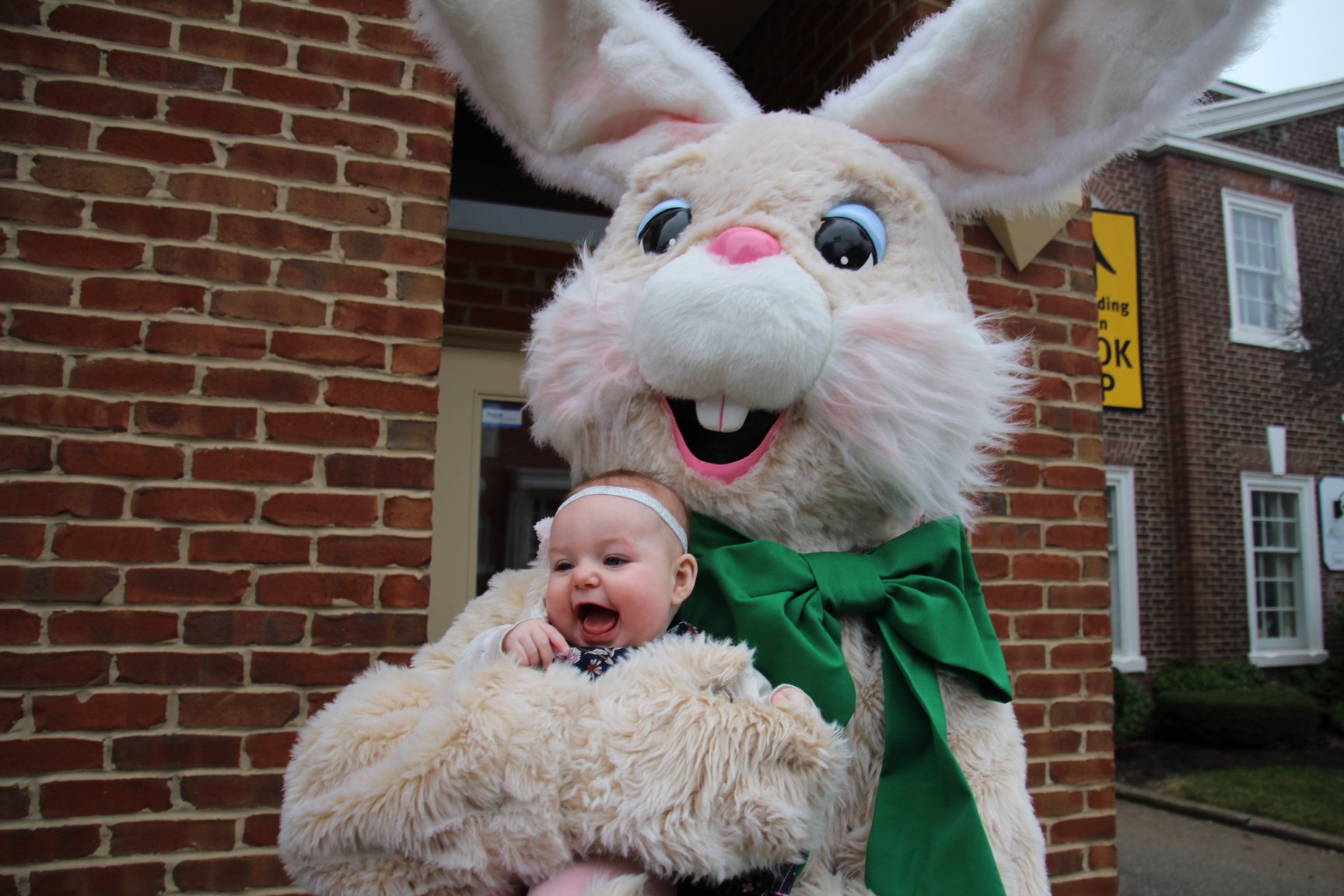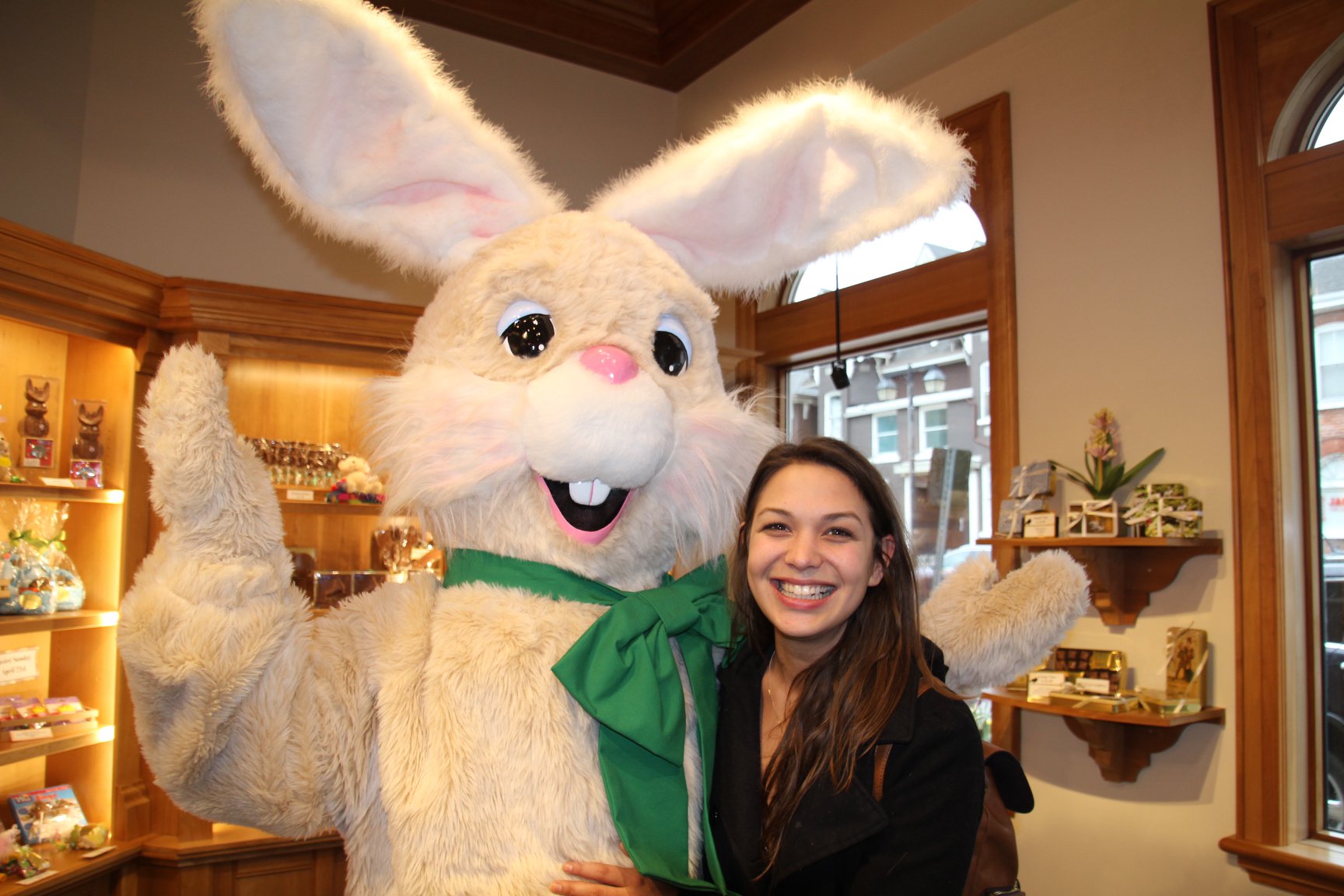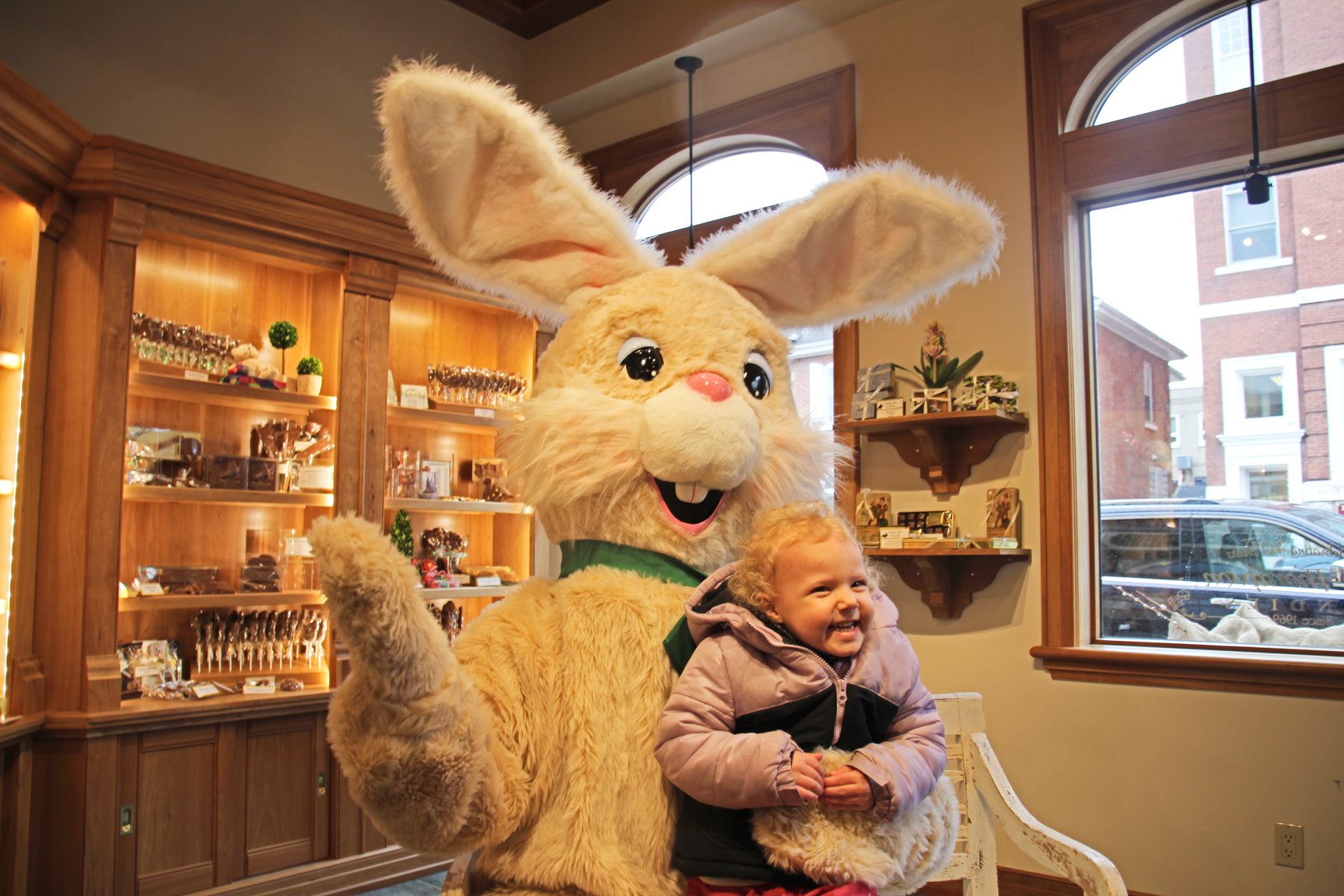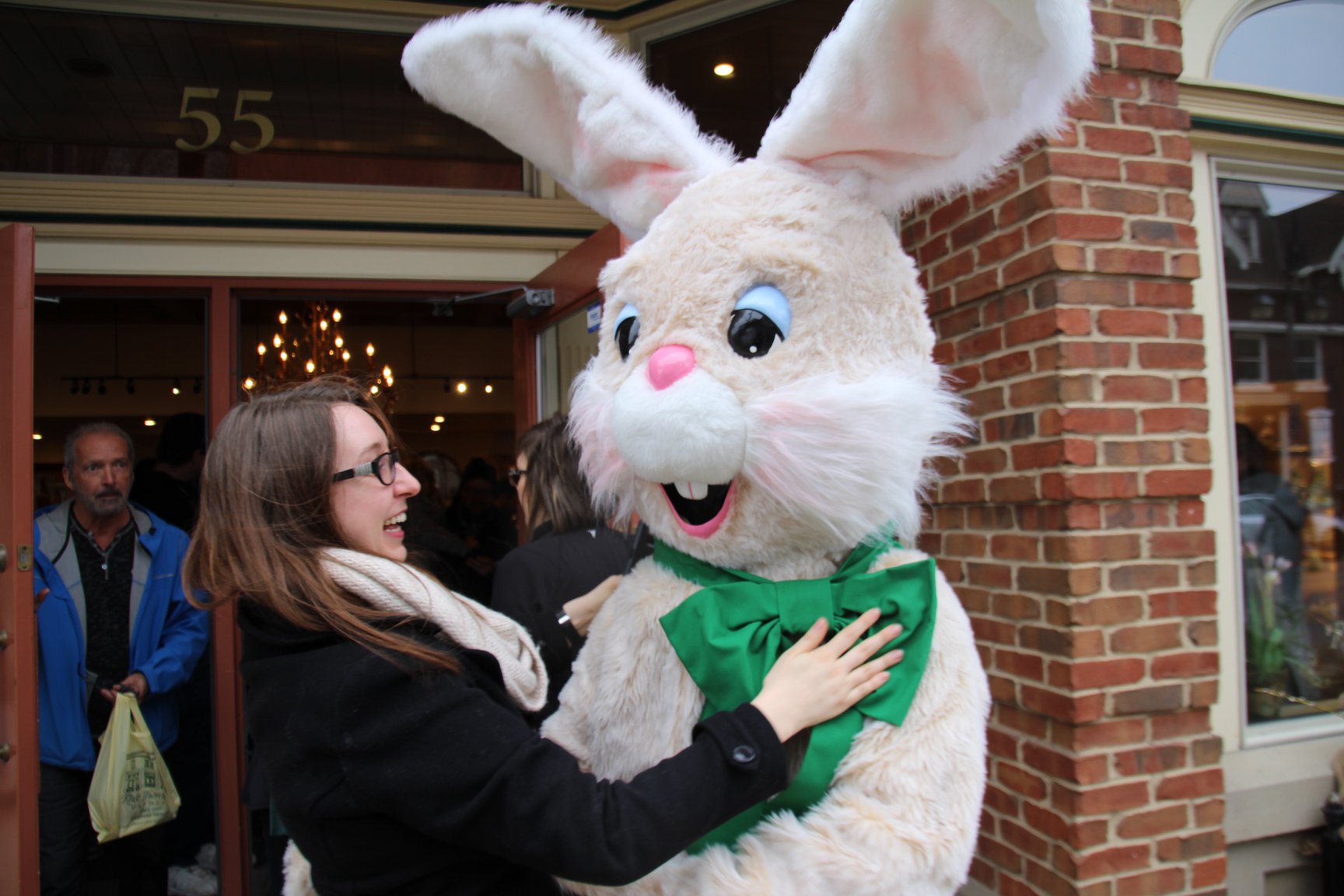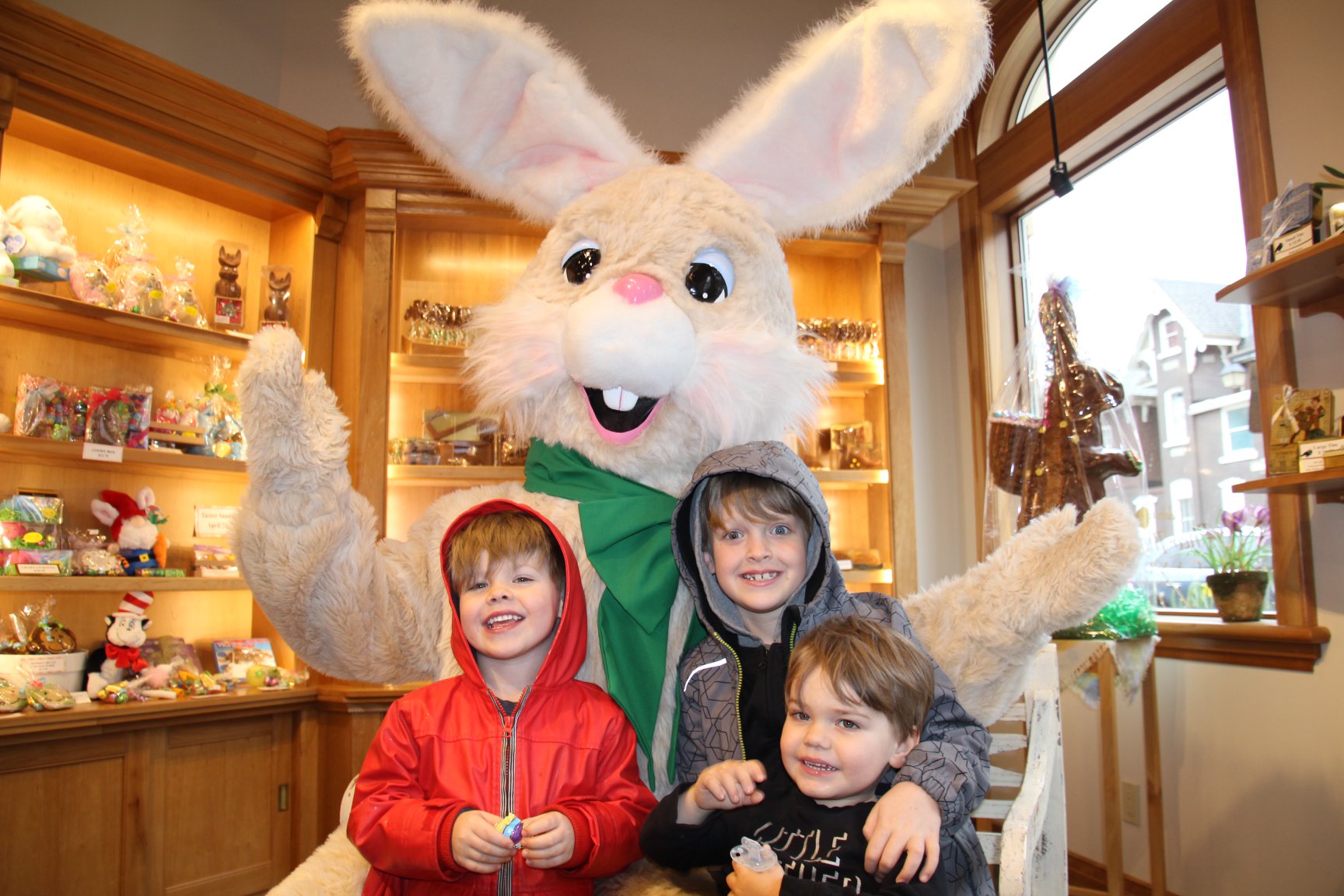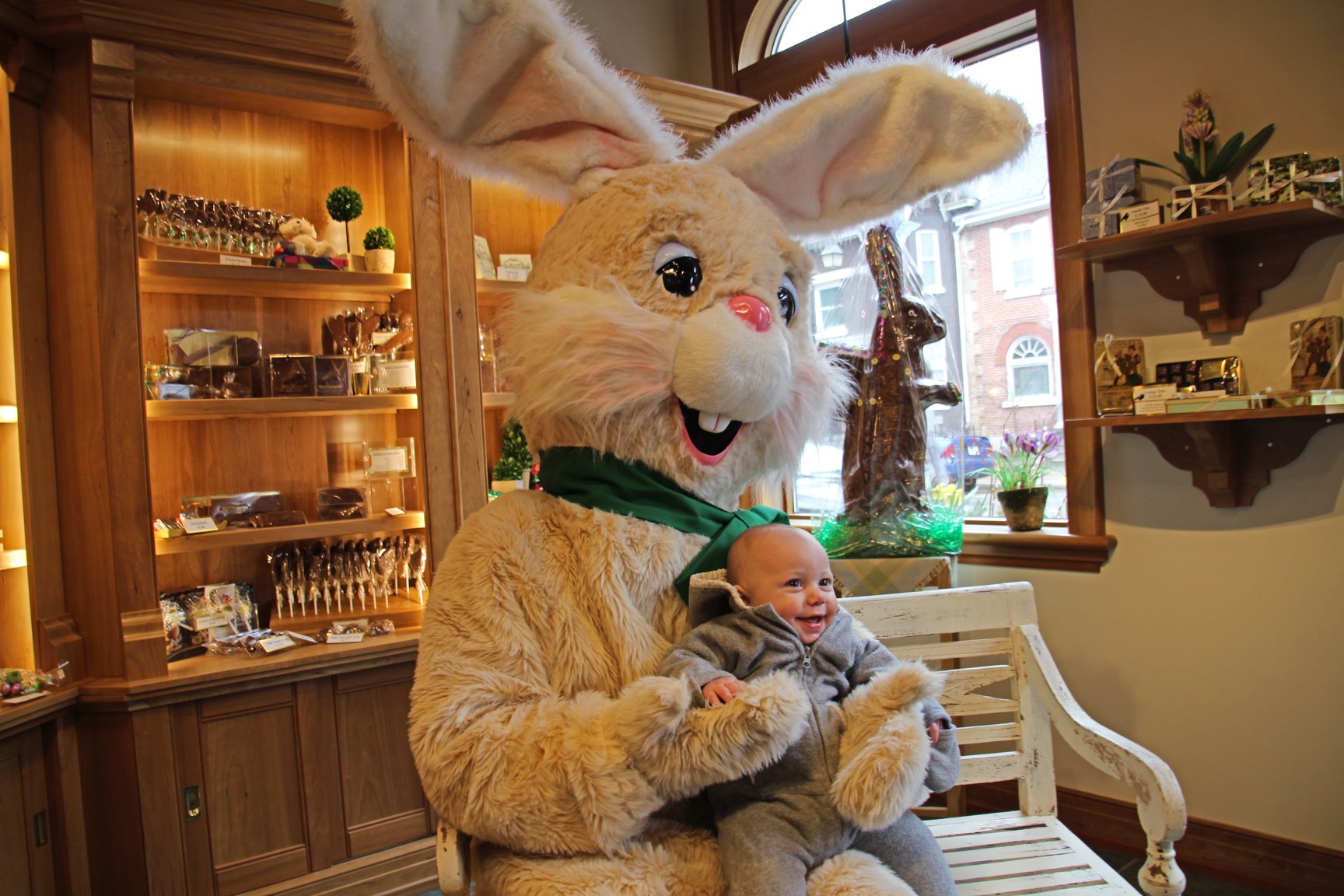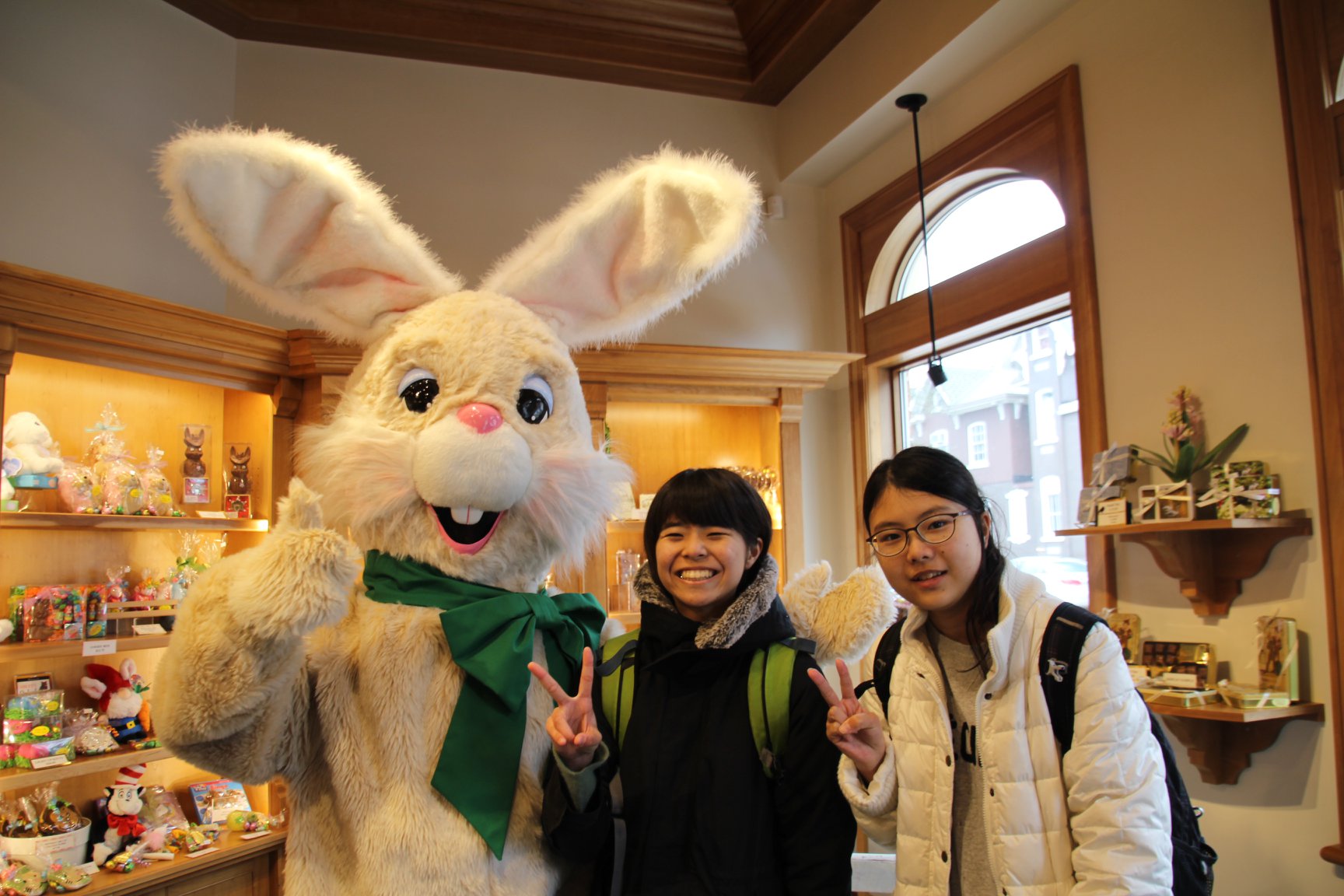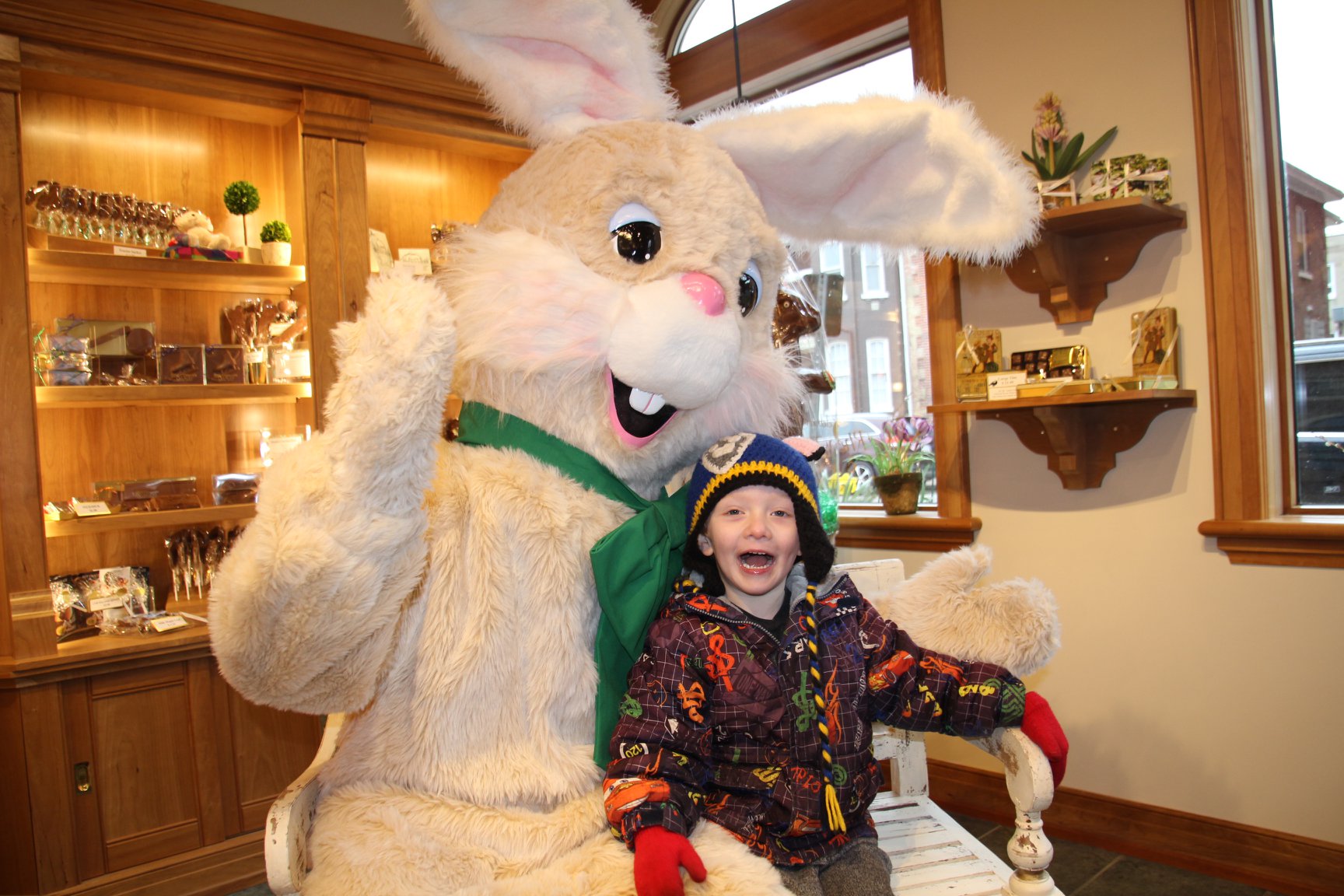 Every year, the Easter Bunny takes time out of his busy schedule to come and visit us here at Rhéos. We think it is because we are one of his best suppliers!
Stop by the store on Saturday, April 11th between 10 am and 2 pm to have your picture taken with the Big Hopper himself. He will be handing out sweet treats to all the boys and girls, both young and young at heart!
DATE: Saturday, April 11th, 2020
TIME: 10 am to 2 pm
LOCATION: Rhéo Thompson Candies, 55 Albert Street, Stratford, ON
WHAT TO BRING: We will have a photographer on hand snapping pics but feel free to bring your own camera. We'll post the pictures to Facebook by the end of the day!
Don't forget to check out all of our amazing Easter Treats before they're gone! Chocolate bunnies, spring jelly beans, and gift ideas for all ages. 
In store and online now.