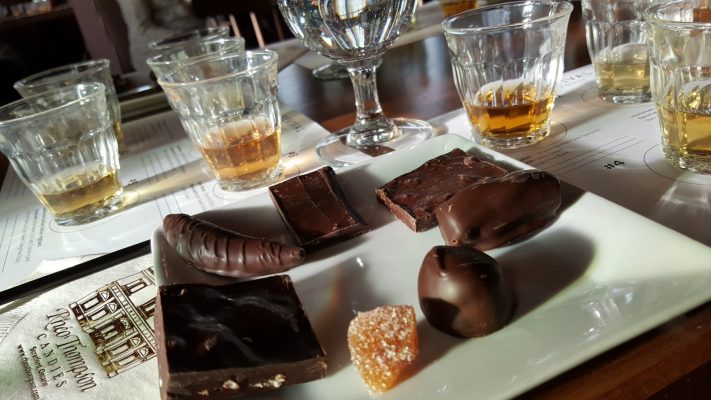 2019 Scotch and Chocolate Pairings
Did you miss out on the 2019 Scotch and Chocolate Pairing? Or have you misplaced your notes since the tasting? 
Well not too worry, we're sharing all the delicious details along with some of our favourite photos from the event! Tickets for the 2020 Pairing will be available in the Fall. Want to be the first to know? Subscribe to the RTC enewsletter for the latest sweet stuff, including exclusive event details.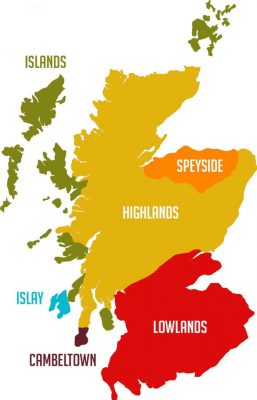 For the 2019 Scotch and Chocolate pairing, we sampled 5 drams of whiskeys from various regions of Scotland. Each region has its own flavour profiles and unique distilling techniques that create a wide variety of Scotches. Here are all of the dram details…
DRAM 1
The Macallan – 12 year old Double Casked is a Speyside Scotch
DRAM 2
Kilchoman is made on the southernmost island of the Herbides, Islay
DRAM 3
Glen Moray (Elgin Classic) is also a Speyside whiskey
DRAM 4
Bruichladdich, The Classic Laddie, is also made on Islay
DRAM 5
Dalwhinnie, Distillers Edition, is distilled in the Highlands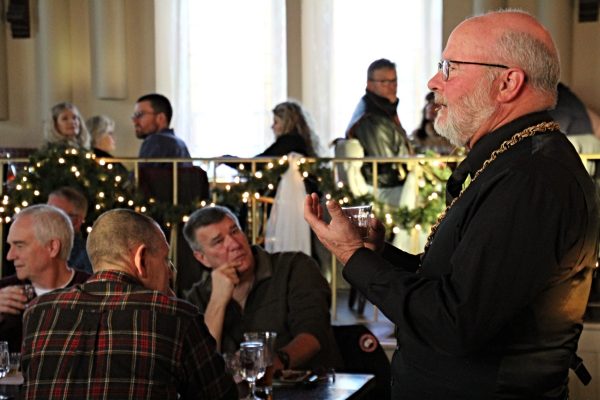 Certified Whiskey Sommelier, Steve Rae, led the pairings, examining each Scotch for its unique flavour profile. He carefully selected this year's whiskeys to cover a range of distilleries from various areas of Scotland. 
Each of the Scotches is available through the LCBO so you can recreate the pairings at home!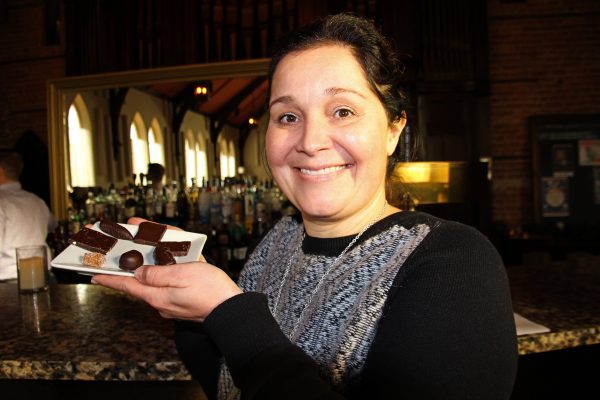 Candymaker, Christine Chessell from RTC, was on hand to present the chocolates for each pairing. 
Working closely with Rae, the two selected pairings which dramatically enhance and sometimes even alter the flavour profiles of the whiskeys. 
PAIRING 1The Macallan paired with Semi Sweet (60%) Orange Peel Bark PAIRING 2Kilchoman paired with Semi Sweet (60%) Coffee Bean Bark AND Semi Sweet Black Licorice PAIRING 3Glen Morey – Speyside (Elgin Classic) paired with Semi Sweet (60%) Lemon Cream PAIRING 4Bruichladdich, The Classic Laddie paired with Sugared Ginger PAIRING 5
Dalwhinnie Distillers Edition paired with Bitter Sweet 72% Cranberry Almond Bark AND Semi Sweet Orange Peel
Featured Candy