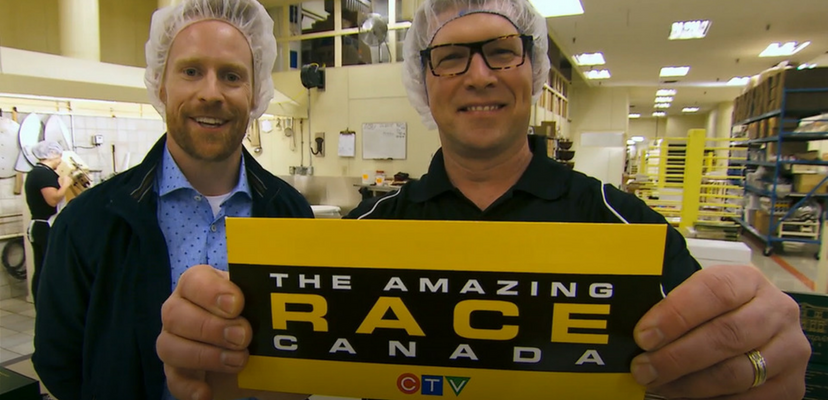 Stratford played host to one of Canada's most popular competition television shows, The Amazing Race Canada 6. Airing on July 31, 2018 as the fifth leg on their journey, Amazing Race contestants had to complete a dramatic challenge at the Stratford Festival by learning a choreographed stage fight and performing it on the Festival Theatre Stage.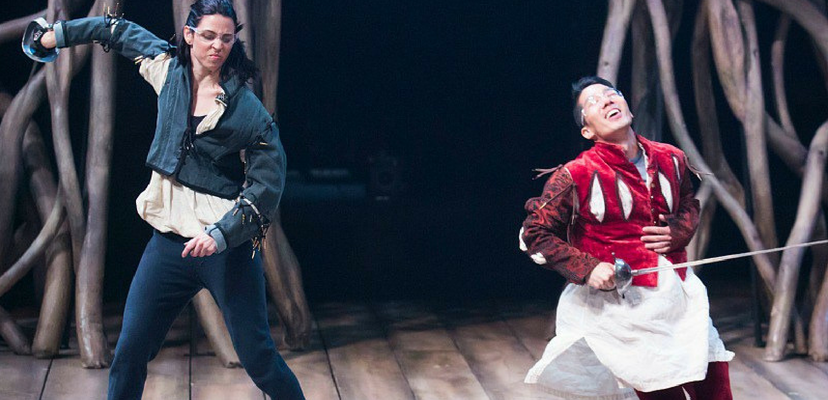 The seven teams were then detoured having to either complete a challenge collecting clues as they paddled down the Avon River OR joining the Rhéo Thompson Candies team, packaging 10 boxes of Fruit Jellies and 10 boxes of Mint Smoothies®.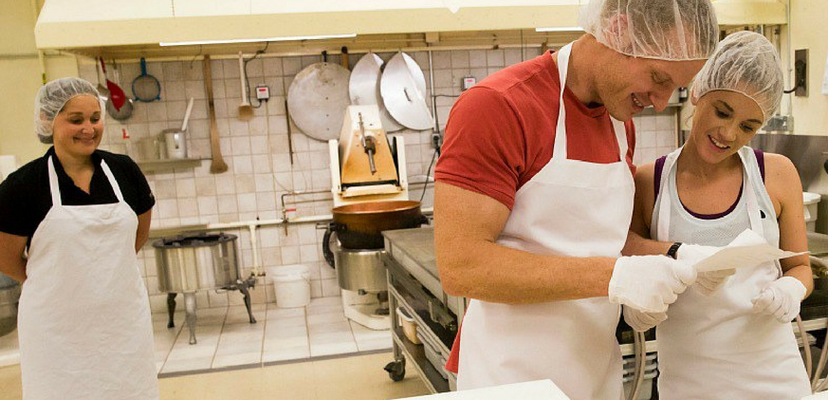 Three teams chose to come to the candy factory and complete the packaging Detour! Martina and Phil, Courtney and Adam, as well as Zainab and Monica packaged those candies like pros!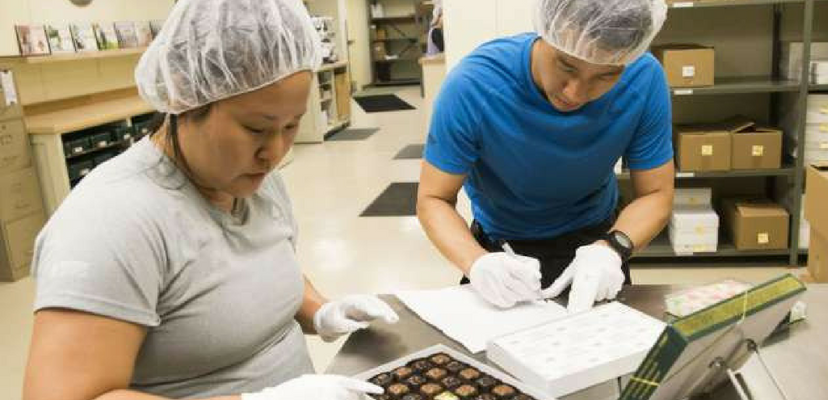 Here, Zainab takes a moment to celebrate completing packaging the Mint Smoothie® chocolates as Monica meticulously checks over the final boxes.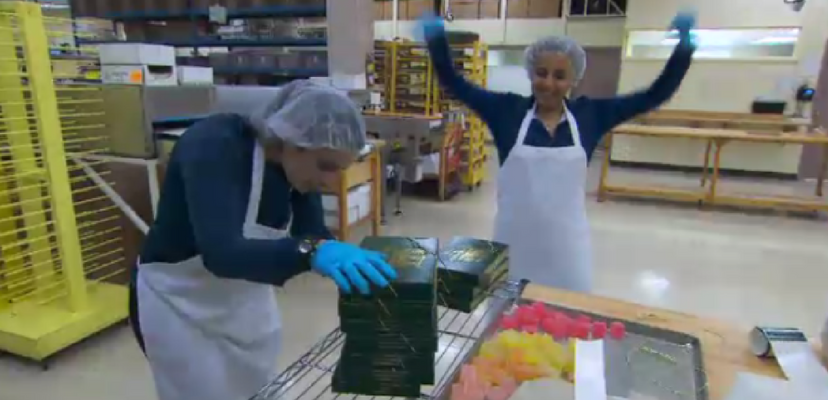 All three teams completed the detour and received their clue directing them to The Queen of the Square where host, Jon Montgomery, and Stratford Mayor, Dan Mathieson, waited for contestants.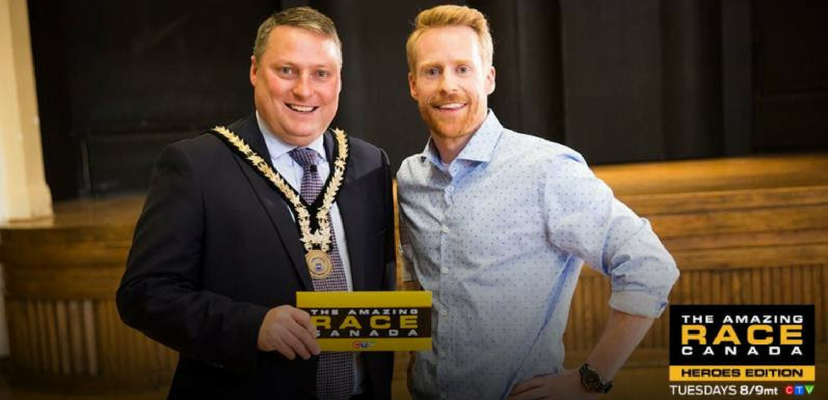 The Rhéo Thompson Candies team had an amazing time filming The Amazing Race Canada! All of the boxes of Fruit Jellies and Mint Smoothies® were donated to the local House of Blessing. You can order your Fruit Jellies by clicking here or try our famous Mint Smoothies® by clicking here.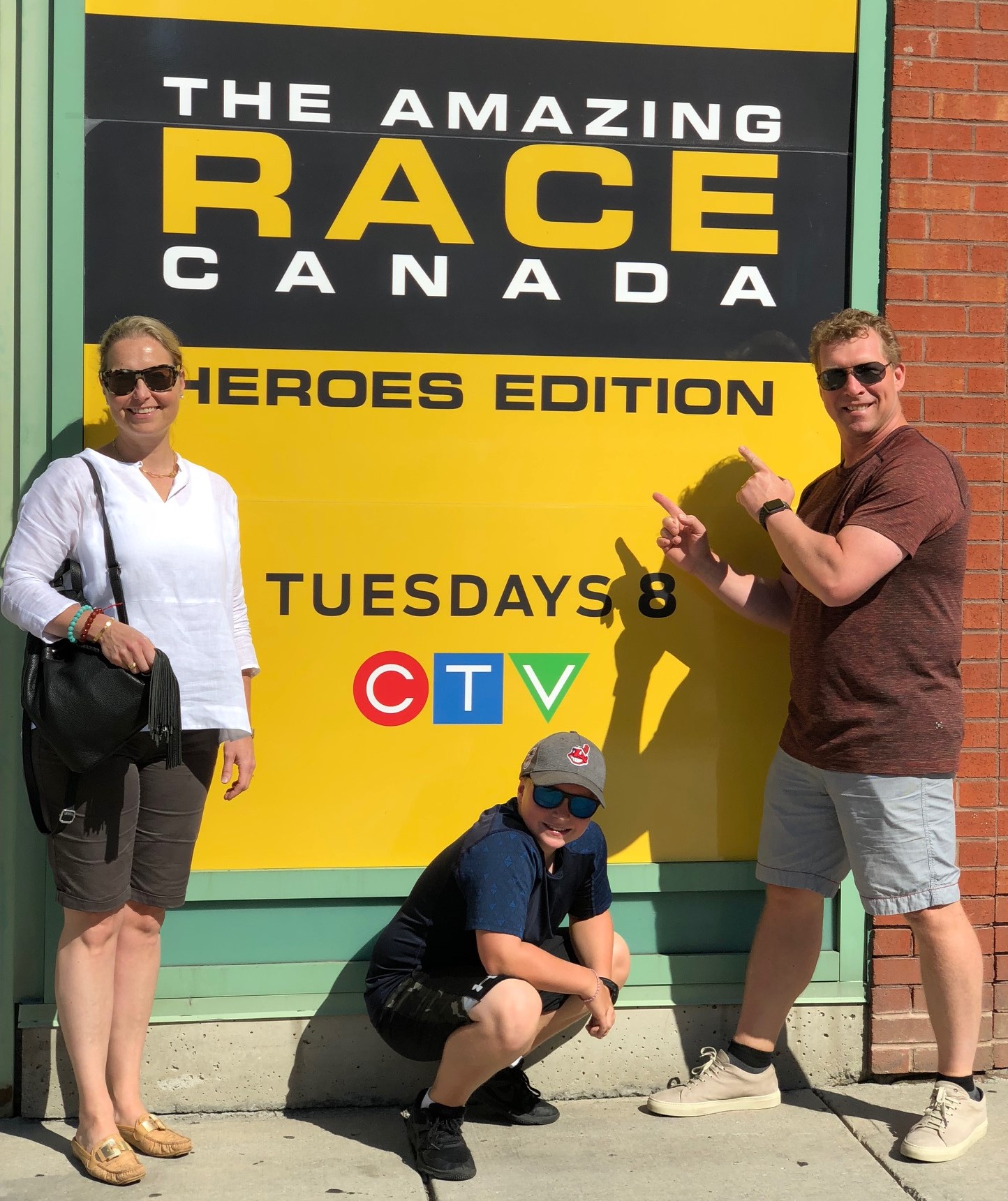 Owners, Marc and Kristene, along with their son, Oilver, take a moment to pose with a promotional sign while they were on vacation.